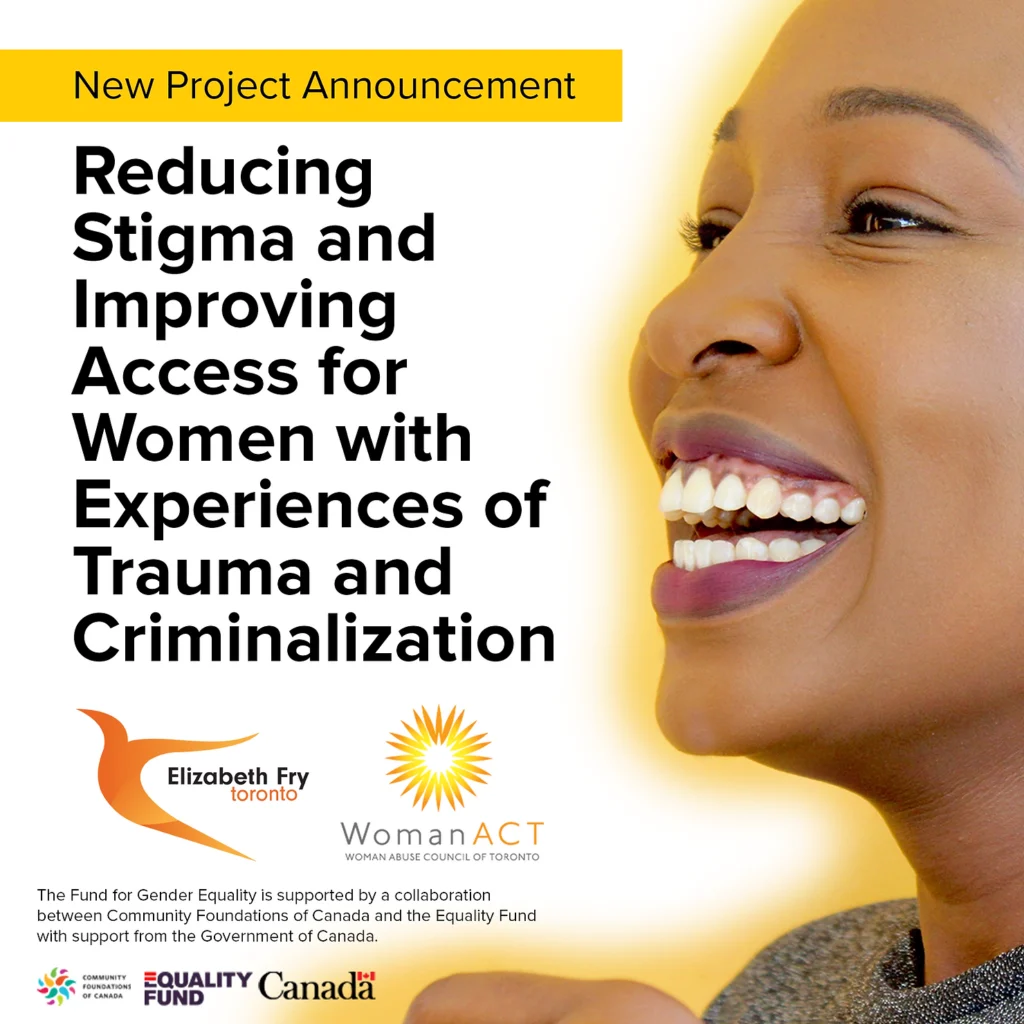 The Reducing Stigma project is a partnership with WomanACT and Black, Indigenous, Persons of Colour (BIPOC) women with lived experience of trauma, violence and criminalization to engage in systems change to improve access to services and supports. Women who have been involved in the criminal justice system often experience an increase in stigma that impacts their ability to seek support and access services such as health care, employment, housing and services for survivors of gender based violence. A woman's race, sexuality, immigration status, along with experiences of trauma and being criminalized, can further increase the barriers she may face.
'Black women represent the fastest growing population of women in prisons'
The project will conduct community-based action research to generate evidence and develop strategies for reducing stigma and discrimination. Seeing that there is a disproportionate amount of racialized women in the criminal justice system, we will be focusing on the specific barriers they face that make it difficult for this population to access traditional health care and social services. Using the knowledge developed, the project will undertake community education and policy advocacy to increase knowledge and reduce the barriers women with lived experiences of trauma and criminalization face when trying to access services and supports.
Through the project we will train and support BIPOC women with lived experience to be Peer Researchers who will conduct primary research as well as develop and implement knowledge mobilization activities. The project will advance gender equality by shifting attitudes related to the criminalization of racialized women and promote system change to improve access to safety.
'Indigenous women account for 38% of admissions to provincial and territorial custody'
We consistently hear from women that criminalization is a barrier to accessing services. Existing community supports often fail to grasp the complex lived reality of criminalized women, and from public policy perspective, issues of criminalization and trauma are often looked at in isolation. This can leave women vulnerable, isolated and at increased risk of re-victimization and recidivism. The ultimate goal of the project is to support and build the capacity of women with lived experience of violence and criminalization.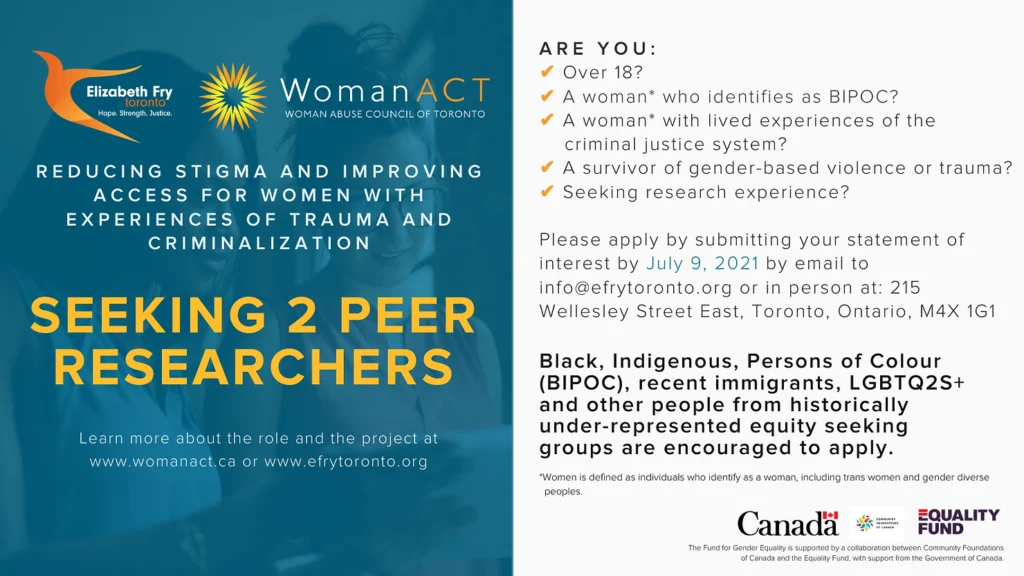 We are currently looking for two peer researchers for this project. To view the application please click here.
*Women is defined as individuals who identify as a woman, including trans women and gender diverse peoples.
APPLICATION PROCESS | Please apply by submitting your statement of interest by July 9, 2021 by email to: info@efrytoronto.org or drop it off in person at: 215 Wellesley Street East, Toronto, Ontario, M4X 1G1.
For more information, questions or comments please contact:
Jessica Ketwaroo-Green
W: 416-944-9242 x 221
M: 647-703-8053
Vibhuti Mehra
W: 416-924-3708 x 263
This project is supported by the The Fund for Gender Equality, which is supported by a collaboration between Community Foundations of Canada and the Equality Fund, with support from the Government of Canada.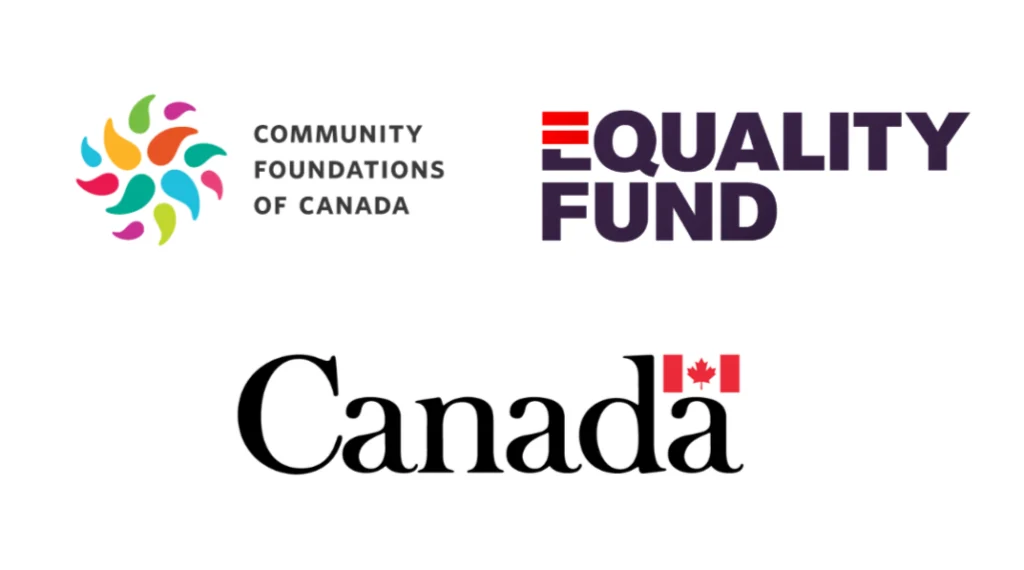 Written by: Lieran Docherty, Kendra St. Cyr and Vibhuti Mehra